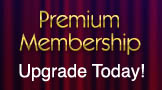 I am an Arthur Murray student and have been for almost 5 years. I have taken one or two lessons from instructors who patronize me horribly. I thank them for their time and look for a different instructor, one who will hear my goals and dance dreams and who is willing to commit to helping me achieve those goals. My first instructor with AM wasted 8 months of my time, energy and money because she was very into the manipulation game that has been described by FRIEND, ANN and EYES WIDE OPEN above. My former husband who was taking lessons with me at the time was unwilling to confront the teacher about the issues we had with her. When she moved to Texas, I went to the franchisee and explained what I wanted in my next instructor and I got exactly what I asked for.

I have, for the past 4 years, been blessed with a wonderful teacher who sees his role as giving people the opportunity to realize their potential using dance as the vehicle. He is different from so many instructors in that he's a grown up, not a 20-year-old looking for something to do besides flip burgers at McDonald's. He REALLY (with all of his students - not just me) wants to help THEM get what THEY want out of dancing. He gives a good return on the investment and for me, that is very, very important.

I have taken lessons from Independent studios in tandem with my AM lessons simply to get a different perspective on the subject. I have encountered just as many instructors at Indy studios who just wanted to sell lessons and didn't care what I got from the experience as I have with instructors at franchised studios.

I think before I slammed an entire chain or even generalized the effectiveness of Independent studios, I would recognize that the chain or habit of the institution does not necessarily reflect the tendency of ALL studios in that chain or ALL teachers, either. Good instructors exists in both the franchised studios and the independent studios. Communication is key, though. If you aren't happy at a given studio, tell someone. If they don't fix it or aren't willing to work with you to come up with a solution, move on. Eventually you will find what you want in an instructor, especially if you are clear on what you expect from that person from the very beginning.

I sincerely hope that you have found a studio and an instructor who meets your needs and I do hope you are enjoying your dancing.
| | |
| --- | --- |
| | Thank you very much for your response. They are words of wisdom and will make me re-evaluate what I really want in a teacher and a dance studio. |
TO: PassionForDance

I have no way of knowing who you are but you sound very like my instructor and the supervisor at the AM studio where I take lessons.

As a teacher, you know that there are instructors out there who get caught up in themselves and fail to really recognize what it is they are doing. Those are the ones who make the bad impressions on the general public. I will tell you, because I am assuming you in fact AREN'T my teacher (that would be weird) that my teacher has seen me go from being a horribly unhappy, resentful woman, facing radical life changes at the speed of light, to emerging as a happier and healthier human. My teacher invites me to soar with eagles and never disbelieves my ability to do so. Through the vehicle of dance, he has allowed me to see who I am as a person again. This spills over into EVERYTHING I do in my daily life.

He has also shown me how important it is to give to others because they need to soar with the eagles, too. I am Silver 2 level. I go to many group classes that are for beginners and lower Bronze levels, not because I already know the steps so I can show off, but so I know who is in the studio. I want the newer people to see that even those of us who have been around seemingly forever have to work for what we want. I also want them to see that they are supported in their efforts, not only by the instructors but by their fellow students.

Yeah, okay, dance is about movement or is it about music? I forget, being a life-long musician, myself. This experience isn't about that. It's about convincing someone they sure as HEll CAN do "IT" whatever "IT" is. It's a vehicle to self esteem, to success, to better health, through accepting self and recognizing how powerful that 'self' is. You, as a committed dance instructor have as your job opening doors; the hearts and minds of everyone who steps into your studio. YOU and those like you who GET IT are the one's I salute and am more thankful for than I will ever be able to put into words. I was dead inside except for my music, before I started dancing. It is wonderful to stand up and live again. Keep doing what you do. I would bet because of your attitude you give a good return on your students' investment. Thank you for that.

...for me, Arthur Murray rocks!
BTW: Can someone give some examples of typical AM pricing and the contract restrictions?

OB
Bolero,
I really enjoyed reading your post. You remind me of the multiple benefits dance brings to our lives.

I began dancing at AM about 12 years ago. We evetually left to go to an indenpendent studio, but our experience at AM was a good one.

Regarding pricing, I can speak about FADS, where we purchased lessons not to long ago. I found the pricing comparable to the independent studios, discounts per lessons the more you buy. The only restrictions we have are that lessons must be used in a year, and you are not guaranteed a specific instructor.

The cost, at least at my studio (it might be different in other locations)runs about $120/lesson. However, you have a set instructor and you can come to any group class offered during the week. You can also attend the Newcomers' Party as well as the regular friday night parties. We have 4 "related" studios that are owned by the same franchisee. I could go to a class in any of those studios and even take exchange lessons with a teacher from a different studio than my home studio if I wanted to do so. Similarly, I could go to a dance party in a different studio 4 nights a week if I wanted to do so and not pay one penny extra for that. As it is, I generally have 2 private lessons a week and go to most of the group classes offered at my home studio (usually 4 a week) and frequently, I will go to group classes in other studios (1 or 2 a week). I almost always attend at least 2 dance parties a week and sometimes 3. Only the private lessons are tallied and taken from my total $ paid.

So, say I bought 15 lessons for $1,800. I get much more than just 15 private lessons for the money. I get as many group classes as I can attend (there are usually 10 group classes per week on the schedule)and I get up to 4 dance parties per week (one at each of the 'related' studios because they are on different nights). Even if a student wasn't up for going to a different studio, you'd still have the 15 lessons, 10 group classes, a Newcomers' Party (everyone can go to that but if you are an advanced dancer you need to try not to intimidate the new people) and the regular dance party.

You don't necessarily have a time limit as to when you have to use your lessons, either and participation in the studios on many levels is encouraged (party committees, etc).


> The cost, at least at my studio (it
> might be different in other
> locations)runs about $120/lesson.

Wow, that's expensive. Back when I was taking privates from one of the pros who was recently featured in the showdances on "America's Ballroom Challenge," I was only paying $65 (US) per lesson. I think he charges maybe $70 or $75 now.

One of my other teachers is a fairly recent Canadian national champion, and also only charges $65 (US) per lesson.

I don't get the party or unlimited group class benefit that you do, but the parties cost $6 per week ($12 if you come for the lesson before), and for $235 per month I can take as many group classes at the studio as I can handle, in styles ranging from Hip Hop, Ballet, Tap, Argentine Tango, Ballroom (International and American), Lindy Hop, Salsa, Belly Dancing, and more.

I'm just giving this info to show that there are many different alternatives out there.
| | |
| --- | --- |
| | Arthur Murray is a franchise they play by their own rules if you don't like it leave. Thats the message I was given and don't make waves by talking to other students about your problems. My favourite line " its a fun place to learn" and very expensive may I add. Yes, it's fun - socials,gala balls, festival nights - but the majority of the teachers are inexperienced. While I was at AM I was told by certain teacher to stop asking her questions in the group class???? What the???? It was quite obvious she had no experience, I always cancelled any lessons they offered with her, it was only months later when two of her students changed teachers and told everyone they had a relationship with her. This was downplayed by other members of the staff as " causing trouble" and "gossip" until the manager of the studio claimed the information to be true. When one of the female students made a sexual harrassment complaint against a male student this same teacher became his teacher, hope the two are very happy together. The studio just swept the incidents under the carpet. Needless to say I am no longer at the studio and have gone back to international ballroom . |
| | |
| --- | --- |
| | I know that it's been a while but I have to say that in the almost 2 years I've been at FADS, I've seen what you're talking about. Where I am, each student is put with 2 teachers. The one I've been having the majority of my lessons with confuses me during most of my lessons and I've brought it up to the director of the studio and I was basically told "Tough, you have to dance with him anyway". One time, when I was dancing with this teacher, I asked him to slow down because I was trying to figure out what he was leading me into and he said "Don't worry about what I'm trying to get you to do and just have fun". I'm trying to learn from this guy and it's an uphill battle. The only reason I'm not trying another place is that I have too much respect for my other teacher (the one who is actually responsible for my program and who I rarely get time with anymore) |
Swing2016

One day you might want to decide if the money you are paying to be dragged around the floor and being confused is worth it.

YOU are the customer - if you don't feel that you are getting your money's worth take your check book and go to someone else.

Would you feel the same way if you were shopping for a dress and it didn't fit you right. Would you still buy it because you were told to Tough It, You Had To?

You don't have to keep drinking the kool-aid. You can decide to find an instructor who will work with you. They ARE out there, you can find a good fit if you just look and try them out.