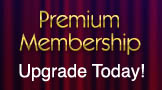 The only time when my AM dance instructor teaches me anything new is when I sign up for a Showcase. There are two groups of students at AM, those who compete/participate and those who do not compete/participate in the showcases and comps.

I noticed that those of us who only take 1 private per week do not learn any new routines at all. Where as those who particpate in showcases ($1000) and comp ($3000-$4000) are taught short routines of about 4-5 new steps.

I am screwed because I spent about $150 per week on my private and my instructor wont show me any routines, just one step per lesson without linking it into other steps to form a short routine. If I want to learn how to link a couple of steps together, then I have to sign up for a showcase or comp, which means I will have to spend ($1000-$4000) on top of my weekly private lessons.

I have been told by others at the studio that if I join a showcase or comp, then I will have to take more than 1 private per week to learn and practice the material. They recommend 3 or 4 privates per week.

This would mean that I would end up spending $5000 to learn short routines for a showcase and $10,000 to learn short routines and participate in a comp.

Please help.

Screwed.
Sounds like you're at one of the less than great AMs.

I'd recommend shopping around to check out other studios when you get close to the end of your current contract. Be sure to check out indpendent studios in your area. In general, independent studios are more likely to individualize instruction to each student, rather than having a set structure for all. There are several ways to find studios:

-- The Dance Directory on this site

-- accessdance.com

-- the Yellow Pages under dance studios or dance instruction

-- Google "ballroom dance" and the name of your town.

Most studios have an introductory package where you can sample a private lesson or two for a reasonable cost. Or you could take a group class just to get a feel for the atmosphere of the place.

Before you commit to anything, discuss your dance goals with the new instructor. Ask about costs for showcases, etc. When I first started at my independent studio, I took the intro package, like it and signed up for a 5 lesson package, then a larger package, etc. I've been there 5 years and they have always taught me what I wanted to learn and as much as I could learn. Never any sales pressure.

Good luck!
"my instructor wont show me any routines, just one step per lesson without linking it into other steps to form a short routine."

Seems to me the mistake your instructor is really making is not helping you see that what you think you want is bad for you.

A dancer with good fundamental skills - including leading - can put any number of single patterns together in ways that are interesting and fun for both himself and his partner; he can create a unique experience each time he steps on the floor. This is a gentleman a lady will look forward to dancing with.

A dancer with poor skills but possessing a collection of "short routines" will tend to use the same material in the same way every time, with unimaginative basic steps acting as filler. The result can be pretty tedious.

Imho, a private lesson should not be wasted on showing how various patterns can be used in combination - group classes are better for that. Instead, a private lesson is best used to do what cannot be done in a group class - professional diagnoses and treatment of what needs improvement in an individual's own dance fundamentals. It could be posture, balance, lead/follow, timing, styling ... but rarely should it be about mere choreography.

When you get right down to it, the choreography that comes with signing up for a Showcase is essentially a way to put an exciting wrapper around very intensive work on the fundamentals. The student should be a better dancer after going through the process, but not because of knowing "a routine".

Steven
My dance teacher does the same thing. She will not teach me anything, not even one step. I have been taking lessons for 6 months and I am still doing the box steps for the dances.

I thought I would get something out of the group lessons but the group lessons are even worse than my private. We work on how to do the box step in waltz.

I feel the same way as others, that milking the student is all my teachers do.

Ideally, I agree with you that the showcase should wrap everything we have worked on together and polish everything for a show. But in reality, it is quite the opposite.

In reality, my friends and I agree that it is being used to manipulate us into taking more packages. If we don't buy more packages, then we are black listed.

We are writing here to let management eventually get the word that we are not taking it anymore and that we are going elsewhere for lessons.
The goal of AM studios is just like any other business, maximize their profit. I don't have a problem with this as long as it's a win win situation. I suffered from the same problems in the beginning as every new student, I was taught a few steps but couldn't complete a short two minute dance in any of them. In one of my private lessons I just told my instructor that I wanted her to put together a short cha cha routine so I could complete one dance. I wrote down the steps as we practiced them and walked away feeling that I got my monies worth from that lesson.
I think you have to make your intentions clear to the studio when you sign your contract. In my case I wanted to learn social dancing and wasn't interested in showcases or competition. Every Medal Ball or competition that comes around I'm asked to participate but am never pressed when I decline. At the end of the day keep in mind that you are the consumer in a free marketplace. You may feel that you are at a disadvantage because you are not progressing as you burn off your lessons. This is a good reason not to sign lengthly contracts until you are comfortable with the studio and your instructor. Whether you realize it or not you are in complete control even though the studio would have you believe otherwise.
I have been a sudent for over ten years in the Arhtur Murray dance stdudio, and I know the teachers only recomend the best thing for their students. Some other people may tell you otherwise,however, most of those people either could not afford to take lessons at Arthur Murray or may be mom and pop Cha Cha shop type teachers who failed in the Arthur Murray organization. I have gotten so many wonderful benefits of learning to dance, especially because of showcase. When you go,it is not a competition, but you get feedback on all of your dances which i think carries greater value that just placing. Bottom line is you will recieve increased confidence from something you have never thought you could do, meet new people, and have an event to rememeber.
Please take that into consideration before deciding, because nobody could make you do something you do not want to do.
Have to mostly agree with the last post.
I personally , have taught, coached, managed etc, for both Freds and A / M for over 45yrs ( on and off )

The main problem that seems to arise, the " bad apple " in the basket.
yes, there are some pretty dismal franchise owners .having said that, there are far more good ones, who make every effort to put a good product on the market.
many larger schools, bring in world class coaches on a regular basis ,something one would seldom get from an independant school .( cost prohibitive )
For those of you who are not informed of the chain school concept, it was an idea formulated by A.M., who came up with a marketing concept for teaching by mail.
this grew into what we see today. The idea , initially, was to offer lessons on a private as well as a class basis, on a mass level ,with expedient results.
No-- It did not turn out " dancers ", that was not the objective ( that came into place much later ).
The one thing it did,above all else, was provide a safe and welcoming atmosphere , for singles as well as couples, catering strongly to the social aspect of dance ( something we , many times , have forgotten how to do ! )
| | |
| --- | --- |
| | As an instructor for AM, we do not force any student to do a showcase. However, you can do one at any level, and you will be entered in at that level and judged accordingly. If you are a newcomer, your teacher will give you slightly more advanced steps to push your level. You will not be expected to perform at a bronze level - you'll be expected to perform at a newcomer level. How do you think anyone gets to be an advanced competitor? By competing and starting at the bottom. This is not for us to make money - in fact, we barely make a profit on competition - we do it so that our students can experience what competition is about, and doing a showcase enhances your dancing for that particular dance. By working on a routine, you learn more about that dance. I have never had a student that regretted doing a showcase. Yes - they cost money. Any reputable competition with real judges is going to cost money, whether it's AM sanctioned or independent. So, if you want to do it, then do it, and enjoy it! |
| | |
| --- | --- |
| | screwed, I am an AM instructor, and that is not how our studio is run at all. I believe you are unfortunately at an AM that only cares about your money, but that is not how all of them are run. I love teaching, and I love my students, and we do not hold our students back. We want nothing more than for them to be great, confident social dancers, and if they want compete, we train them. Yes, competing costs money, and depending on your expectation level, more lessons. But it does sound like this particular AM is not upholding what we pride the standard to be. I'm tired of hearing about these AM studios that are giving all AM studios a bad rap. |
Responding to the initial posting in this string........I too, am new, dancing only since May. My instructor talked to me about participating in a competition this past July........after much consideration (because of expense and lack of experience) I decided to go for it. I'm very happy that I did, it was an exciting event and a great learning experience. My instructor was sure to tell me that I will make mistakes (even the most advanced dancers do) and that no dancer is ever really ready for the first competition (or performance or showcase). I set my mind to learn the routine and I did "burn" through a few more lessons than usual.....but that was okay....I am there to learn to dance. Spending the extra time and lessons on preparing for the comp was a good thing....I felt more confident and was able to complete the comp dances without making any serious mistakes.....I was fortunate, I did come in third place 3 times (out of six dances performed). My teacher worked very hard with me and made sure that I would perform well at the level I am at. The comp and practice leading up to it helped advance my dance abilities. I did purchase a video of my dances.....yes, expensive, but so worth it to see what I need to work on. I'll warn you that it's not easy to watch yourself dance on video.......but it is nothing but helpful, after you get over the shock of seeing yourself dance in a very UNLIKE "dancing with the stars" kind of way. Don't let it discourage you. As newcomers, we can't expect to be the most polished dancers.....but we are on are way to achieving that goal. In your posting you stated that you don't mind if the showcase expensive. So, perhaps think hard about the benefits that you will reap from dancing in the showcase. You will advance your dancing and become more confident with your dancing. It will help you know what to expect at the next performance. It will help put you on the path to advanced performance if that is what you want. But, we all start at the beginning and work our way up the dancing food chain. Dancing is expensive, but if you love it, so worth it. I know that I am not always easy to teach, and that fact makes it easier for me to justify paying well for it. I'll bet racecar driver hopefuls or athlete hopefuls, or gymnastic or golf hopefuls pay alot for their training too. By the way.....some of the figures that people have mentioned paying....are not even close to what I pay at a Fred Astaire studio. Yes, I pay alot, but there are some horror stories here!
If you want to do the showcase, and money is not an object....do it. Your teacher would not risk making him/herself look really foolish and like a poor teacher if you were not able to do a competant job. His abilities are also being showcased here, too. If you decide to do the sowcase, You will have fun, learn a new routine and become a bit more comfortable dancing in front of people........those are great benefits. Good luck to you!