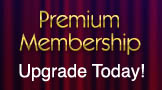 | | |
| --- | --- |
| | Arthur Murray is a franchise they play by their own rules if you don't like it leave. Thats the message I was given and don't make waves by talking to other students about your problems. My favourite line " its a fun place to learn" and very expensive may I add. Yes, it's fun - socials,gala balls, festival nights - but the majority of the teachers are inexperienced. While I was at AM I was told by certain teacher to stop asking her questions in the group class???? What the???? It was quite obvious she had no experience, I always cancelled any lessons they offered with her, it was only months later when two of her students changed teachers and told everyone they had a relationship with her. This was downplayed by other members of the staff as " causing trouble" and "gossip" until the manager of the studio claimed the information to be true. When one of the female students made a sexual harrassment complaint against a male student this same teacher became his teacher, hope the two are very happy together. The studio just swept the incidents under the carpet. Needless to say I am no longer at the studio and have gone back to international ballroom . |
| | |
| --- | --- |
| | I know that it's been a while but I have to say that in the almost 2 years I've been at FADS, I've seen what you're talking about. Where I am, each student is put with 2 teachers. The one I've been having the majority of my lessons with confuses me during most of my lessons and I've brought it up to the director of the studio and I was basically told "Tough, you have to dance with him anyway". One time, when I was dancing with this teacher, I asked him to slow down because I was trying to figure out what he was leading me into and he said "Don't worry about what I'm trying to get you to do and just have fun". I'm trying to learn from this guy and it's an uphill battle. The only reason I'm not trying another place is that I have too much respect for my other teacher (the one who is actually responsible for my program and who I rarely get time with anymore) |
Swing2016

One day you might want to decide if the money you are paying to be dragged around the floor and being confused is worth it.

YOU are the customer - if you don't feel that you are getting your money's worth take your check book and go to someone else.

Would you feel the same way if you were shopping for a dress and it didn't fit you right. Would you still buy it because you were told to Tough It, You Had To?

You don't have to keep drinking the kool-aid. You can decide to find an instructor who will work with you. They ARE out there, you can find a good fit if you just look and try them out.
Just to provide another prespective, you could do everything boleros2aerosmith does at my studio and it would cost $190 a week, compared to $240 at that AM studio. Since $50 is almost another private lesson each week, I prefer my studio's a la carte pricing. Also, it looks like AM only pays off at all if you have time to take advantage of lots of the "free" classes and parties. I work full time, so my typical dance week is 2 privates, 1 group, and 1 party. That costs me $150 a week, a $90 difference from AM if I pay for only what I actually do.

But I know some people like the social atmosphere at AMs, and it might be worth the extra cost for them.
Here private lessons run between $45 - $65 an hour including floor rental depending on the teacher's qualification.

Group classes average about $8/hr.

Local dances (at least one a weekend) are: $5 workshop (1hr) + $8 dance or $10 for both.

So if you took 1 private, 2 groups and one dance plus workshop you're looking at around $70 to $90 per week.

Laura, who's the teacher might I ask?

My wife and I study teacher training with Pat Bovaird of Montreal. Pat was New Zealand champ and 7 times a judge at the World Championships. Recently we took a series of lessons with Young Ryu in Vancouver. He was terrific. He made everything so simple and cleared up a problem with my reverse hesitation that has made my wife very happy. (Me Too!)His coach is former Canadian Champion and crowd favourite at the Ohio Star Ball Pierre Allaire. Pat taught Pierre.

Pierre & his wife, Mirielle, head up the BYU dance camp where Alain Doucette & Anik Joliceur, world professional 10 dance champions teach. Pierre & Mirielle do the best Viennese I've ever seen live to a French Canadian folksong that speeds up and slows down.

OB
I do not know if what I pay is the same as the national average for AM students. I am aware that franchisees set their own fees according to their own local demographics. I have taken lessons at independent studios who have claimed to offer the same quality of instruction for a much lower price. It has been my experience that this statement just wasn't true. I encountered unprofessional behavior from people who were supposed to be professionals. I was never assured that I would have the same teacher, which made me feel like I was constantly starting over. Once a teacher found out that I was an AM student, they became greedy for information about the AM syllabus and on a couple of occasions, that information became their entire motivation for working with me and my dance goals went by the wayside. I do not understand that behavior because I don't know really know what is so uber-special about the AM syllabus. Maybe I'm just naive on that level.

I have had the same instructor for 4 years. I like that consistency. My 10 year old daughter dances, too, and I like that she is treated respectfully, as she has considerable dance and performance talent... and no, some AM teacher didn't use that as a sales tactic on me for giving her lessons. She's been that way nearly since birth.

I like the consistency and level of instruction. I do like the social element to AM as well. I also happen to like that whether I take two lessons a week as I am doing now, or one lesson every two weeks, as I have done in the past, I can still go to as many group lessons and parties as I want to. I like that the program is tailored to my needs and I have yet to see that kind of approach from any independent studio I have dealt with.

I think it comes down to what is right for you. I'm totally okay with AM. I am also totally okay with people who swear by the independent studios because they feel their needs are addressed. I do not, however, believe that AM is evil, nor do I believe it is a terrible place to learn to dance, as the orginal author of this thread states. The economics of the situation has to be what is right for the individual regardless of where that person receives instruction.
bolero,

Looks like you've run into some bad independents, just as others have run into bad AMs.

Bottom line: every studio is different, so you have to shop around to find the one that's right for you.
Ellen,

I couldn't agree with you more.
We have taken lessons at a FADS studio for almost 5 years. Our only purpose is to dance socially as a couple. They have been pretty good at supporting our purpose. We have had a few teachers that left a lot to be desired, but most have been really good. They allowed us to switch teachers and in one case, refunded our lessons with a new teacher, who was completely wrong for us.

We have not had a problem with them holding us back. They started teaching us silver foxtrot when we were in the first bronze level, because we did not like doing the bronze foxtrot. We really liked the Waltz at that time and the silver foxtrot quickly became one of our favarite dances. We did not want to focus on 4 majors, we wanted to work on all the dances and they have been very good about doing that. They do make us specify 4 majors for level evaluations, but work with us on whatever dance we want to work on.

Major problem for us is teachers come and go so much. Switching teachers so often is a bit frustrating and recently the departure of a lady teacher, who was perfect for us, was dissapointing.

As far as promoting dancing as a way to meet someone, I have no problem with that. We know quite a few older couples that met through dancing. On our last cruise, there was an engaged couple at our table, who met at a group lesson. It was the first lesson for both of them.

Because of the teacher switching and the level we are at, we are going to finish our FADS lessons and look for an independent teacher, who we thing will be around for awhile, to work with us every few months on technique. We can now learn new moves from videos, easier than from teachers.
At our independent, we pay $175 a month. That includes the group lesson (every monday) for two, and four private lessons. We've scheduled those for every Wednesday.

We were actually "cast-offs"- we learned too slow and bungled too much, so our current instructor kind of had us pushed off on her. I'm so glad that happened. I love the other instructors at the studio, but I feel we've really grown and learned under this lady's tutelage. We spend more time dancing and less time being lectured. Our problematic areas are addressed and corrected in a professional, friendly manner, and when we're discouraged, we're reminded that EVERYONE started somewhere.

I haven't attended any of the AMs around our area (but then, we'd have to drive fairly far, too, to do so), but any time we call or email them to ask the simple question "Do you have any new-comer, out-of-towner friendly socials for us to attend?", we either receive no answer, or hear the standard reply "What level are you?"... and that's off-putting. Dance parties should be about dancing and trying out what you've learned. How can you do that if you're "segregated" from being able to so much as WATCH either advanced or more rudimentary dancers? THAT is the only thing I don't like about Arthur Murray. Too exclusivist. Dancing is for everyone. When someone asks someone to dance, all one has to say is "Now... I'm a beginner- there are some things that haven't been shown to me yet, is that ok?"... and you either go dance, or you wait that one out.

If it's to protect your "good" dancers at the studio from "dumb newbies", think of this: If your advanced dancers are so good, why can't they exercise a little traffic control? Are they above honing their floorcraft?

I've seen fewer bumps and oopses among beginners because at least beginners CARE whether or not they injure someone. The advanced dancers (archetypically, at least) are more worried on showing off, or working on their own elements, and not looking around them to see who's coming.

The only forgivable collision on the dance floor is two leads back-to-back.

Perhaps Arthur Murray should teach that, instead of "This dance is for silver dancers only. If you don't know what you're doing, get off the floor NOW!", which is exactly what I heard at a studio near us. It wasn't an AM, but it was run by former AM instructors.

Tacky.